Cleaning granite is something that all users of this type of flooring should know so that it always looks perfect. Granite is one of the best choices that can be made when choosing what surface to cover our spaces with.
Granite is a stone that is composed of quartz, feldspar, and other minerals. This makes it a resistant material, and thanks to its characteristics and for being highly resistant to heat, it is an ideal material to cover different spaces in the home.  If properly maintained, it can be preserved for a long time. If you want to know how to clean granite floors, I invite you to stay and read on.
Important things to know when cleaning granite
How much time to invest in cleaning?
It is not simply to learn all the steps to perform and that's it, but to apply them constantly in order to obtain a satisfactory result. Investing a little time in the care and cleaning is the only way that the floor will always look good no matter how many years go by.
The time you invest will depend on whether you have to fix the floor because it is in poor condition or on the contrary it is in perfect condition.  If it is a little deteriorated, due to the lack of cleaning, you will not have to invest much of your time. If it is very deteriorated, you will have to invest a little more, but only while its appearance is improved, and after that, you will not have to spend so much time.
Sealing granite stone floor
This is something that should be done once the floor has been installed, with the space completely clean, and after about four years it should be done again as long as it is not deteriorated or worn.  This is important because it will make it easier to clean the surface.
The purpose of sealing is to fill those small spaces in the floor.  This porosity in the stones makes the floor get dirty and absorb dust more quickly, in addition to staining much faster. Making it almost impossible to clean. If the pores are sealed, cleaning will be much easier.
How to clean granite floor?
Ideally, granite should be maintained two or three times a week. You should use a neutral soap diluted in water, preferably warm.  Once the soap is diluted, proceed to remove the dirt from the floor and remove it with a cloth and rinse, to finish cleaning with a dry cloth, preferably a microfiber cloth.
As a small reminder, it is important that every time a spill of any substance occurs, it should be cleaned up immediately so that it does not adhere to the granite, thus compromising the beauty of the material.
Cleaning with sodium bicarbonate of soda
Cleaning granite floors with baking soda is a very good option if you have some doubts about how to clean this material. Baking soda is ideal for removing grease stains or other stains that you have not been able to remove with soap and water.
To do this you only need to pour approximately three tablespoons in a container of warm water, let it sit for a few minutes, and then you can clean the surface. It is recommended that you clean with a microfiber cloth to collect the residues.
White stone or clay stone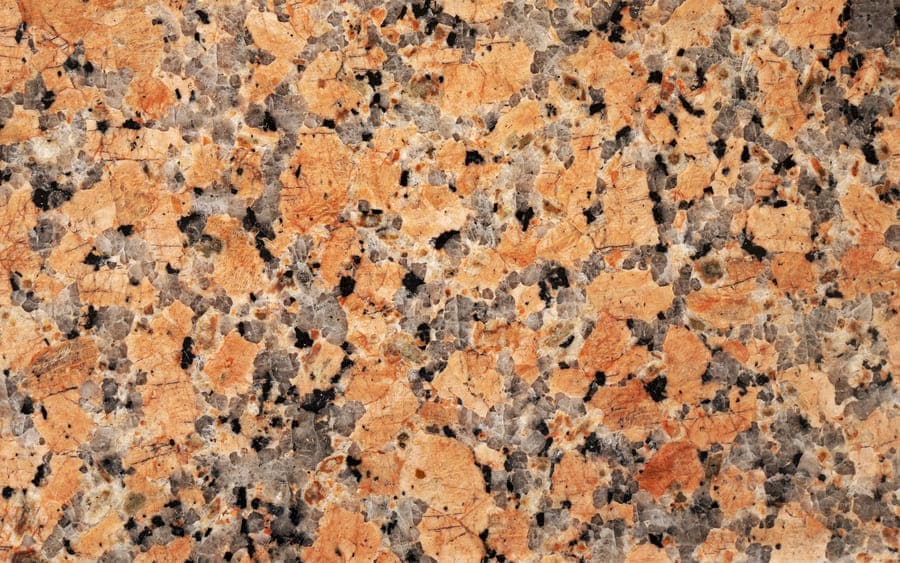 There are a lot of very efficient products for cleaning, but they are little known products. The white stone or clay stone is one of those products, and the good thing is that besides leaving the floor clean, it is very easy to use. You will only need to pass a sponge over the stone until you get abundant foam and rub over the surface you want to clean and finish by rinsing with plenty of water.
Lemon juice and salt
This is usually one of the homemade alternatives that many people use when they do not have what they need for good cleaning, but be careful with constant use, as it has a corrosive action that can damage the granite.
To clean granite with lemon juice and salt, you only need to mix a considerable amount of juice with salt and rub it on the area you want to clean with a soft sponge. Let it sit for a few minutes and finish by cleaning the surface with water.
Floor scrubbing
The scrubbing of the floor is very important because the good cleaning of the floor depends on it. Regardless of the cleaning method you decide to use, scrubbing is very important for the floor to be spotless, because with a good scrubbing all the dirt is removed.
– Dampen the clean cloth you will use for cleaning in the mixture you have chosen and wring it out so that it does not drip.
– Start with a first pass. This will loosen the dirt.
– It runs over the entire granite stone, applying pressure as it passes over it to remove the toughest dirt.
– Every few meters wash the used mop in clean water so that the dirt from the mop stays in the water and does not get watered down.
– Moisten again in the cleaning mixture and repeat the process until the area to be cleaned is complete.
Professional granite cleaning services in Arizona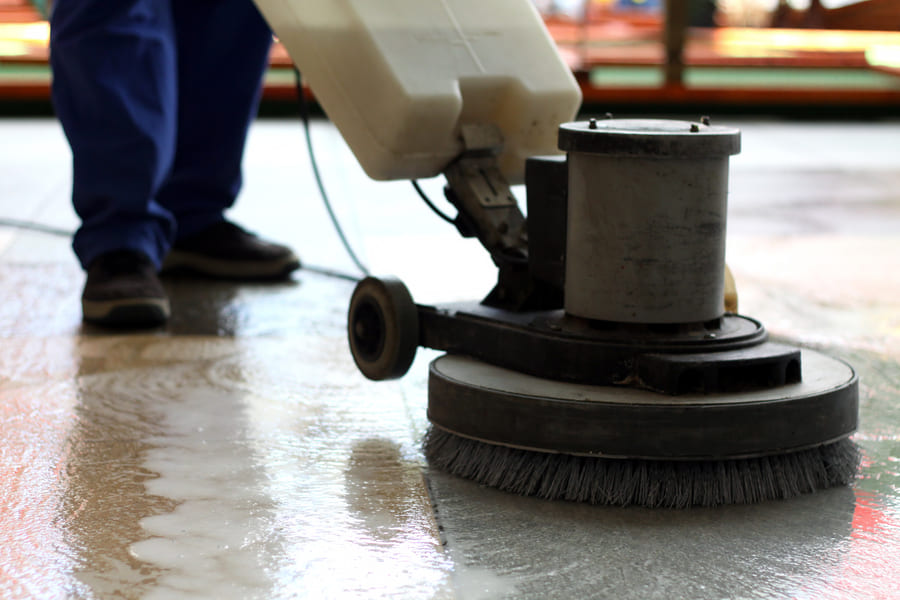 If you want to hire a granite cleaning service in Phoenix az I recommend Cleaner Full.  We are a company that offers different types of cleaning and has several years of experience, which makes it a reputable company that you can trust, in addition to having highly qualified professional workers to perform the cleaning of your granite floor.
Granite cleaning doesn't have to be a difficult or complicated task to perform. Granite maintenance is something that can be done easily and without complications. There are several methods for cleaning, you just have to choose the one that best suits you and that's it, you can have your granite floor as good as new