Sofa cleaning can be for some a headache and others do not even know where to start. Perhaps they are unfamiliar with the subject and do not want to damage their furniture.
In this sense, they are quite right, because furniture needs to be cleaned delicately, especially if it is made of fabric. You should take into account certain recommendations to clean them.
But if this topic is not your forte, don't worry. In this reading we will give you some tips on how to clean your sofa. Also, why at a certain point we should look for a professional and where you can find them.
Importance of maintaining the cleanliness of the fabric sofa
If you are reading this topic you surely know the importance of keeping the sofas at home clean.
Sofas, especially if they are made of fabric, are very sensitive to accumulate dirt. This added to the fact that if you have children or pets at home, in general there is more chance of soiling the furniture.
If we think about it, the sofa is the family's favorite place to rest and spend pleasant moments.
So we must keep this space sanitized and fresh. For the whole family to enjoy without risk of allergies or diseases.
The material of the furniture also makes it more susceptible for us to keep up with its cleaning. Those made of fabric deserve more attention to its cleaning. Since they get dirty very easily. So upholstery cleaning plays a fundamental role in the home. In that we will help you and we will show you some tips to keep it intact.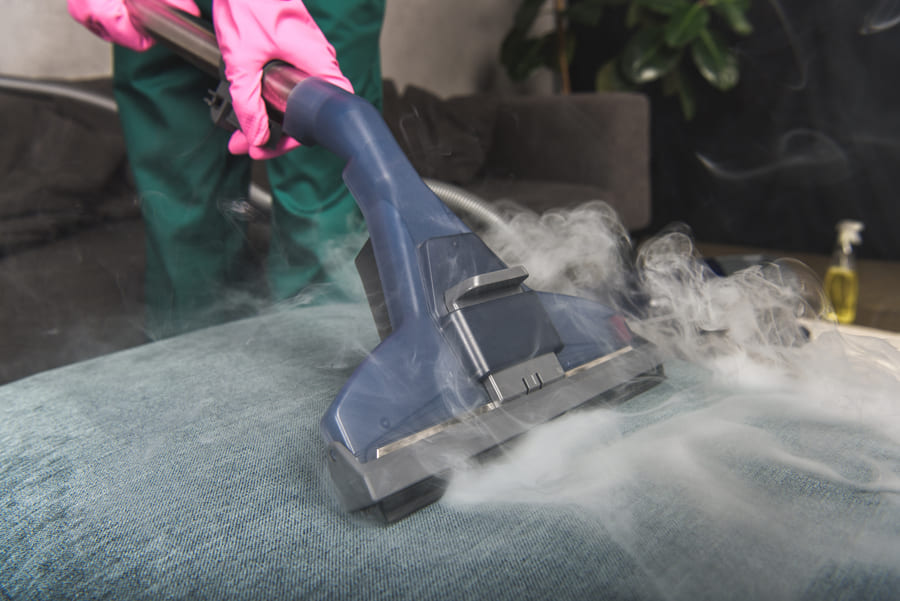 Steps to clean a fabric sofa
When we buy a sofa it is important to verify how is its washing process. There are models that you can remove the cover and wash without problems. That is to say, they have a "dress" that can be removed and put on. This system facilitates the work of washing.
If this is not the case, cleaning products should be applied to the sofa. You must be careful because there are many products for cleaning sofas. And each one has its own application methods so that the cleaning does not damage the sofa and is effective.
Products that can be used for cleaning a fabric sofa
There are many products on the market to clean upholstery. But we want to show you the most common and that you can use in a simple way, take a look:
Vinegar and baking soda
This is a product easily available in the market. You should use it this way. Take a container and fill it with a liter of warm water and add a glass of vinegar along with a teaspoon of baking soda.
Integrate this mixture well, then take a small cloth and moisten it with this liquid.
You should apply it all over the sofa with circular movements.
Avoid by all means placing the liquid directly on the furniture.
You will achieve the opposite effect, you will not be able to clean the sofa effectively and it will be impregnated with a strong vinegar smell.
Percarbonate sofa
It is a product derived from carbon that cleans, deodorizes, decalcifies, whitens, and eliminates percudido. To prepare it to clean the sofa, place a liter of warm water in a container and add three tablespoons of this product.
After the percarbonate is dissolved in the water, take a cloth and moisten it with this mixture.
Place the product on the surface of the sofa.  Let it act for 5 to 10 minutes. Then scrub the sofa with a brush to remove the percarbonate.
Salt
Salt is excellent for sanitizing, you can use it in this way squeeze three lemons and add a little salt. Mix everything very well until it forms a paste or ointment.
Take a clean cloth, apply the prepared liquid on the dirt. Allow it to act until the stains are removed.
With sufficient water, remove and allow the sofa to dry before placing it back in the living room.
Oxygenated water
If you want to remove sweat and blood stains from the sofa, vinegar is ideal
To lower its effervescence mix with water. Take a clean cloth, apply the mixture all over the sofa.
Let it stand for a few minutes to act and then you can remove it with water.
Dry cleaning
Dry cleaning is one of the cleaning tricks that can be done at home. If your sofa is located in a very humid place or with little air entry that makes drying difficult. Dry cleaning is recommended.
First, vacuum the fabric of the sofa to remove surface dirt.
We recommend that for cleaning you use a product that generates foam with a mixture that I mentioned or a product from the market.  The purpose is not to add water or almost no liquid agent.
Once the product has been applied, you can use a brush to remove the rest. If there is still residue, try to remove it with a clean dry cloth.
Ammonia
If you have very dirty, almost dirty sofas, the best option is ammonia. This product has disinfecting agents that make it an ideal product to remove stubborn stains.
As always, we suggest vacuuming to remove dust from the surface. Then place a large amount of warm water in a container and add a splash of ammonia.
You can use a sponge or a soft bristle brush to apply the product. Work in stages to ensure that the entire piece of furniture is covered.
Then, take a clean cloth dampened with warm water and remove the mixture.
Moisten a clean cloth in warm water and, after wringing it out, remove the remains of the solution. As we pass the rag we observe that the dirt remains on the rag.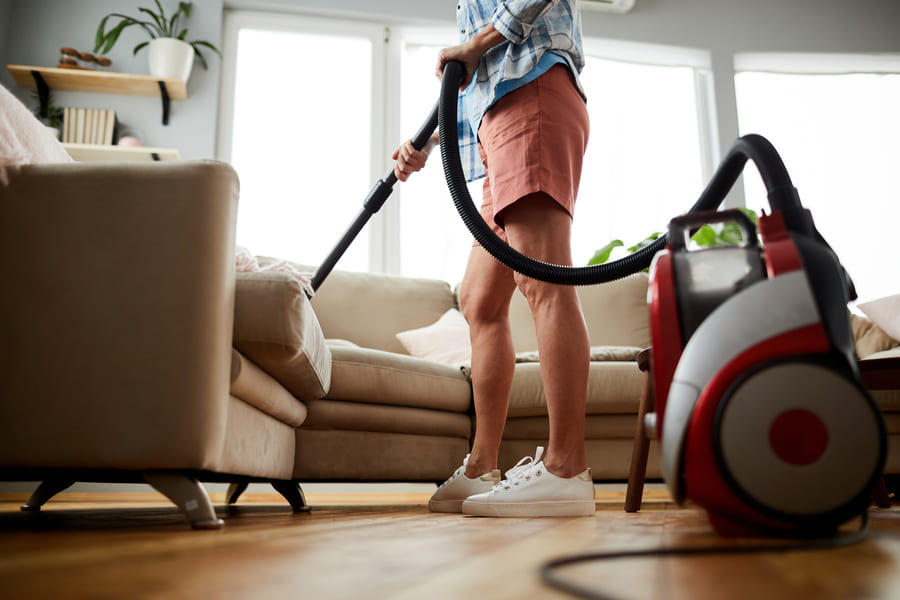 Why is it essential to call in the experts in furniture upholstery cleaning?
We always want to save money when repairing or cleaning something at home. But we should always evaluate how beneficial it is in the long run.
When we want to clean our sofas, we immediately think that I can do it at home without any inconvenience.
But you should be very cautious and analyze when it is already necessary to pay for the services of a professional.
When your fabric sofas have very difficult stains or are made of very delicate fabrics, for example, an expert should be called in.
At home we have neither the products nor the techniques used by experts to treat these cases.
When we have at home a sofa which we think may be difficult to clean, the ideal is to consult a professional, it is recommended.
But it doesn't have to be so expensive or complicated.  If you start looking for a sofa cleaning service in Phoenix Az. you're sure to find a good agency, with good prices and that also provides you with good options.
We recommend the company Cleaner full, they are experts in sofa cleaning.  If what you need is to solve the problem of sofa cleaning, they are the experts. They have the best equipment, techniques and prices that fit your pocket. You will see that you will no longer have to look for an upholstery maintenance service in Phoenix Az.
With this agency you will have everything you need for the hygiene of your furniture. In addition, they will give you the best tips so you can keep your sofa in good condition. We invite you to visit their website, and schedule an appointment, where you can talk to a specialist. Leave the work to the experts.