Stains on upholstery, is one of the things we worry about seeing, when we sit on the sofas we use the most. It tends to be inevitable that if you have children or small family members at home they may consume food on the sofa.
Just a few drops of grease, sauces or juices can make your furniture a complete mess. And it can be even worse, when we do not realize in time to remove these stains right away. Then, the big question arises how to remove these stains so unpleasant to the eye.
It is known that there are many homemade recipes that will help you to remove stains. But sometimes, they are so persistent that you can not solve them by yourself. Therefore, it is necessary to call experts in this area.
Things to consider before cleaning upholstery stains
There are aspects that you should take into account before cleaning upholstery stains. One is to determine what type of stains are present, or if it is another type of dirt from constant use.
Now, if after doing a general cleaning, such as dusting and vacuuming and notice that it is insufficient. It is necessary to select a chemical, or homemade upholstery cleaning recipe that is right for the fabric of the furniture.
Another aspect to take into account is that you can test the product on an inconspicuous section to test the effectiveness of the product. If it is positive, take a non-fading cloth and make circular movements from the outside in.
Types of stains on your furniture upholstery
In order to proceed with furniture upholstery stain cleaning, you need to know what types of stains may be affecting your furniture. Below you can learn about some of them:
Coffee
On this type of stains, it is necessary to act quickly because it is impregnated immediately in the fabric. However, it is not considered such a difficult stain.
Chocolate
It is a difficult type of stain, because removing it may involve rubbing. If it is not done as gently as possible, it can affect the upholstery.
Fats
The best thing you can do, is to try to remove this kind of stains immediately. Because if you leave more time to do it, it may not be so easy to disappear.
Blood
It is a type of stain that is not so difficult to remove. But when you do not do it immediately, you must remove it with a product that can discolor the blood until everything is clean.
Ink
It is considered one of the most delicate stains, because if you don't know how to remove it, you may spread the stain even more. Another detail is that to remove this type of stain you need removers such as acetone, alcohol or other strong chemical products.
Makeup
The stain will occur, depending on the type of cosmetic that has stained the upholstery of the furniture. It may have been stained by powders, foundations, or liquid creams. Each one of them, has a different difficulty at the time of removing them.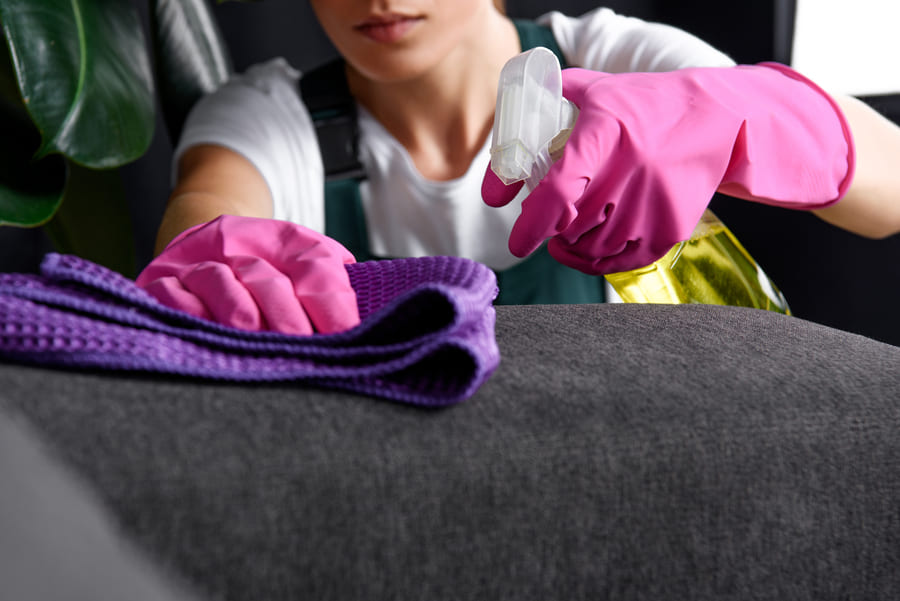 Some general home recipes for cleaning stains
There are some homemade recipes, which can make it easier for you to solve, so that they can help you get rid of the unpleasant stains. We will mention some general ones below:
Sodium Bicarbonate
This type of product is specially designed to remove grease stains. The procedure is as follows: You take a bottle, add baking soda and mix it with hot water and white vinegar.
Put this mixture on the stain and let it act for a few minutes. If you find it difficult, do the same process one more time.
Oxygenated water
This type of product is one of the most recommended for cleaning furniture. However, it can be aggressive on delicate fabrics. You can use it by diluting a little of this product in a little water, and place it on the stain.
Lemon
With this fruit, you can make one of the most powerful mixtures to remove stains like wine. The first thing to do is to take a kitchen towel and put it on the stain.
Then, add a little salt and a few drops of lemon juice and let it act for about ten minutes. Finally, clean with soap and water and let it dry.
Salt and vinegar
You should take the same amount of salt and vinegar in a bottle. Then, take a wet towel and rub it over the stains. You should let it act for several minutes. Finally, take a dry towel and put it on top to remove the moisture.
Egg
This is a very powerful mixture that works for all types of stains. Take the egg yolk and mix it with a little warm water. Put it on the stain and remove it immediately with a damp towel.
Glycerin and egg
This is ideal to remove the chocolate stain. What you have to do, is to mix the glycerin with the egg yolk. Place it on the stain and rub it with a small brush. Now, if the fabric of your furniture is made of cotton, it is recommended to use bar soap and warm water for rinsing.
Milk and salt
You can take a towel soaked in salted milk, and put it on the affected area. Then, let it dry in a ventilated place if possible.  This mixture can remove stubborn fruit stains.
Importance of calling professionals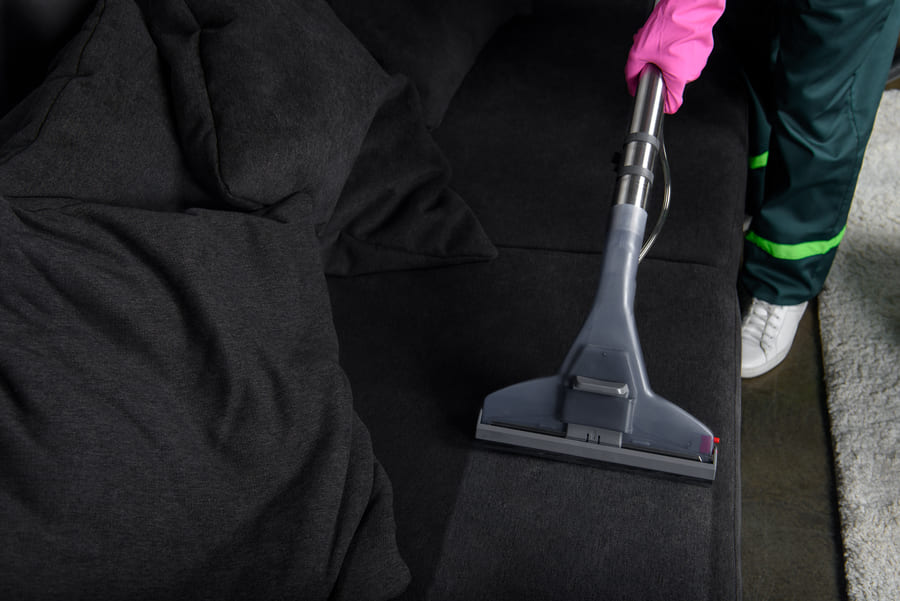 Although there are powerful home recipes for removing stains. It is known that not all of them come out so easily. It becomes necessary to hire an upholstery stain cleaning service in Phoenix AZ.
There are upholstery stain cleaning companies in Phoenix Az with proven track records in upholstery stain removal. Cleaner Full is one of them.
We offer you the most varied cleaning and maintenance services for your furniture and other belongings. We have at your disposal experts trained in a continuous program, to give your furniture a quality service.
Cleaner Full combines efficiency and price to make you happy and ensure that your furniture remains long-lasting and well cared for. Our track record proves it.
Leave your upholstery stains in our hands, they will certainly disappear forever. It's time to contact us and together we will get to work for your upholstery.